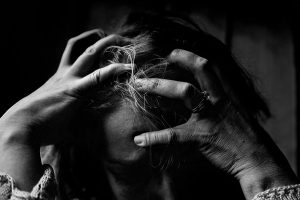 Today I got an email (one of those daily inspiration ones) that asked me to "contemplate the meaning of acceptance." This got me to thinking. Can I accept my flaws as well as my gifts? Can I accept others however they are? Can I accept the world situation? Can I accept my current feelings? Can I accept that the Dairy Queen near where I work is closed? Can I accept the pain in my shoulder this morning? Can I accept the fact I'm not as young as I once was? And the kicker, can I accept my apparent inability to accept?
I awoke early this morning with my mind obsessively churning about a situation that has come into my life. This situation is a positive one and I'm excited about it. But what is really interesting to me is that right along side of the excitement was a feeling of anxiety; the feeling that I'm not really adequate to meet the challenge this opportunity presents. Messages like those are never helpful and come from the gremlins (or negative programming, dark side messages, or whatever you want to call it) that inhabit the darkest rooms at the center of our being. How can I possibly accept that message?
I want to make a clear distinction between accepting and condoning. Accepting is about recognizing the truth of a situation (water is wet, I have a son, I feel angry). Condoning means taking an attitude of allowing (I don't vote out political leaders who are corrupt; I don't step in when I see someone bullied). I can accept the fact that people are starving but I don't have to condone the greed and corruption that maintains the starvation.
One of the more interesting aspects of this question of acceptance comes from Sir Isaac Newton:
for every action there is an equal and opposite reaction.
According to all the spiritual teachers I've read (and no small amount of my own experience) this is also true in every part of life, not just the physical. Energy expended in hatred results in hateful energy being returned. (Observe this any day by reading the news.) Acts done with love and generosity, return to the giver with love and generosity from others. (Not usually in the news, but observable if you look carefully.)
If that's true, then won't trying to change things (working against) only create a stronger response from the things we wish to weaken? How do we accept things without condoning what we think is wrong? How do we accept things as they are and work for change?
In order to quiet my mind and get back to sleep this morning, I tried meditating. I focused on my breath and on the sensations in my body. This worked for about a millisecond. Then my mind went right back to its obsessive thinking, planning, defending, worrying. I kept at it and kept at it, but my mind just wouldn't quiet. Attempts to meditate only seemed to intensify its activity. By the time I'd finished breakfast and was on the train for my morning commute, my mind was still racing.
Then I remembered a talk I heard by Pema Chodron, Tibetan Buddhist nun in the U.S. She described her own struggles with "an extremely busy mind" during meditations. She explained that the real purpose of meditation is to simply "stay with what is." Whatever arises is fine. At this moment, accept what is.
Really?! Just let my mind run wild? Don't try to corral it into something more helpful?
As I said above, accepting is about recognizing the truth of a situation. It's about being at peace with the present moment and not wishing things were different than they are right now.
When I realized that whatever my mind was up to was what it was up to, I was able to accept the fact that a quiet, peaceful meditation just wasn't in the cards at the moment. I made peace with the fact that my mind had something to do right now and that trying to force it into doing something else only intensified its activity. I simply observed it with gentleness and openness. I didn't follow the story my mind was creating. I just watched. What surprised me was that as soon as I accepted my mind's activity, it became quieter. The thoughts were no longer battling with my agenda, and my agenda was no longer battling and feeling dissatisfied.
This brought an unexpected spaciousness and calmness to the situation my mind was churning over. I saw clearly that without the frustration and anger brought on by struggling against my mind, my options for action were more numerous and clear. And more importantly, whatever action I took from this place of acceptance would be infused with much more power and effectiveness. Acting out of frustration and anger would only stir up an opposite reaction, and not get me any closer to my goal.
Working for change, first requires acceptance of how things are. Without the acceptance we'll only entrench that which we want to change.
So when you observe things you don't like, things you wish were different, observe your mind, stay with whatever arises in you. Let it be present. Watch it, own it, be gentle with it. When you come to a place of true acceptance of the present moment as it is, clarity, options, and a sense of purpose will arise. You will know just what, how and when to act.
Practicing acceptance

When something's not going the way you want, stop fighting it, observe it with compassion, notice and own your feelings about it. Stay with what is. At the right moment, what is will change and you'll know exactly what to do next.
What things do you have trouble accepting? What's been your experience when you have accepted things? Leave a reply below and let me know. I'd love to find out about your experiences.
© 2017 Paul Boehnke