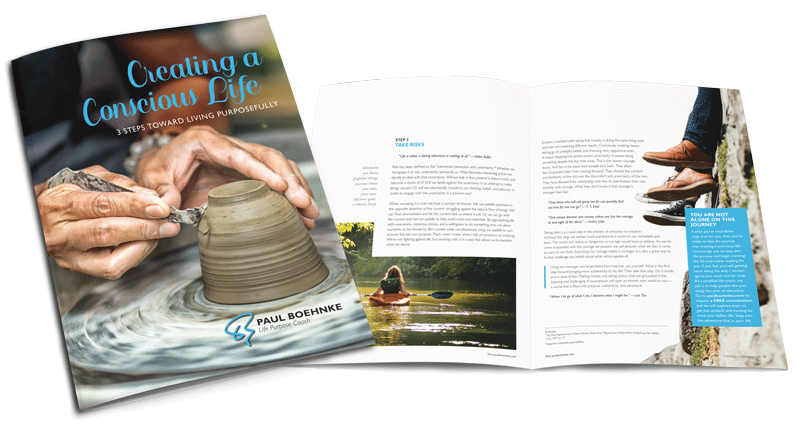 Get your FREE copy of
Creating a Conscious Life:
3 Steps Toward Living Purposefully
Just fill in your name and email and start living the life of your choosing. As a bonus you'll also receive monthly blog posts that expand on the ideas in the book.

After clicking you'll receive a confirmation and a separate email in about 10 minutes with the download link.